Pulaski County Sheriff's Department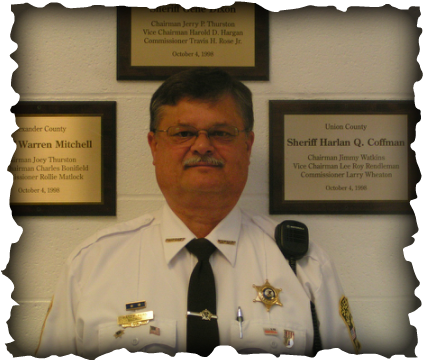 Mission Statement

The Pulaski County Sheriff's Office is committed to protect the lives, property and rights of all people, to maintain order and to enforce the laws. The Pulaski County Sheriff's Department shall support our law enforcement partners by ensuring fair and equal administration of the law, safeguarding civil liberties and preserving public safety and doing so with professionalism and unity of purpose, while being good stewards of the public's trust.The Pulaski County Sheriff's Office is a dedicated group to improve the quality of life for all citizens of Pulaski County.

---
Integrity
"Integrity without knowledge is weak and useless, and knowledge without integrity is dangerous and dreadful."

---
---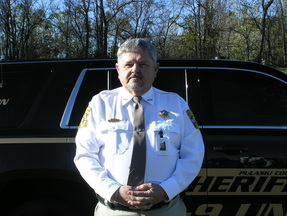 Chief Deputy B. Pickett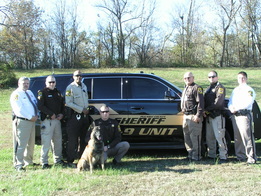 ---
| | |
| --- | --- |
| The Senior Call-In program is sponsored by Pulaski County Sheriff's Department, it is intended to provide additional support and reassurance for seniors that live in Pulaski County. To learn more about his program click Senior program button. | |
---

| | | |
| --- | --- | --- |
| Illinois State Police | Illinois Attorney General Office | Illinois Department of Corrections |
---
| | |
| --- | --- |
| | Wednesday October 12th Pulaski County Sheriff Randy Kern (Pictured center) provided area high school seniors the opportunity to once again tour the Pulaski County Detention Center. During the tour visitors are escorted by correctional staff through the jail to see first-hand what life is like behind bars. Prior to the tours Pulaski County States Attorney Jim Flummer (Pictured center) spoke to the seniors concerning the importance of making the right decisions. Flummer remarked "I hoped our young people use this opportunity as an educational one and can discourage them from making bad choices. Sheriff Kern reports he still receives positive feedback from the community in support of the jail tour program. |
---
Pulaski County Sheriff's Office K9 Ammo has received body armor
Pulaski County Sheriff's Office K9 Ammo has received a bullet and stab protective vest thanks to a charitable donation from non-profit organization Vested Interest in K9s, Inc. K9 Ammo's vest was embroidered with the sentiment "In memory of K9 Ike, Vancouver Police Department".
Vested Interest in K9s, Inc. is a 501c (3) charity located in East Taunton, MA whose mission is to provide bullet and stab protective vests and other assistance to dogs of law enforcement and related agencies throughout the United States. The non-profit was established in 2009 to assist law enforcement agencies with this potentially lifesaving body armor for their four-legged K9 officers. Since its inception, Vested Interest in K9s, Inc. provided over
2,100 protective vests, in 50 states, through private and corporate donations, at a cost of over 1.9 million dollars
. All vests are custom made in the USA by Armor Express in Central Lake, MI.
The program is open to dogs actively employed in the U.S. with law enforcement or related agencies who are certified and at least 20 months of age. New K9 graduates, as well as K9s with expired vests, are eligible to participate.
The donation to provide one protective vest for a law enforcement K9 is $1,050.00. Each vest has a value between $1,795 – $2,234 and a five-year warranty, and an average weight of 4-5 lbs. There are an estimated 30,000 law enforcement K9s throughout the United States. For more information or to learn about volunteer opportunities, please call 508-824-6978. Vested Interest in K9s, Inc. provides information, lists events, and accepts tax-deductible donations of any denomination at
www.vik9s.org
or mailed to P.O. Box 9 East Taunton, MA 02718.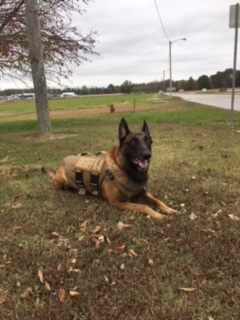 K9 Ammo is very thankful for his new vest

---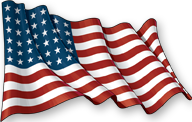 Vehicles For Veterans is a nonprofit 501(c)(3) vehicle donation organization benefiting disabled and other veterans organizations. Here is the link:

---